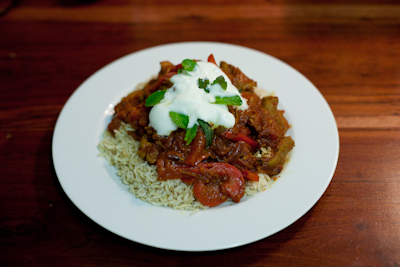 Right, for those of you following along I've mentioned before that lamb is not my favourite meat, though I'm beginning to enjoy it more and more, especially as I learn to experiment with it as an ingredient. Today's curry dish is no different.
As with the other curries I'm not so sure they make the '20 minute meal' cut as they require quite a bit of preparation, mixing these magical herbs and spices together to make up the sauces.
I've come to rely on the Cape Spice Emporium in in Lansdowne Rd, Claremont for these key ingredients. Today's include rogan rosh paste, tumeric, smoked paprika & garam masala. Thankfully they are only a 10 minutes walk from my home, and while the store is somewhat unassuming from the roadside, inside lies a treasure trove of culinary delights.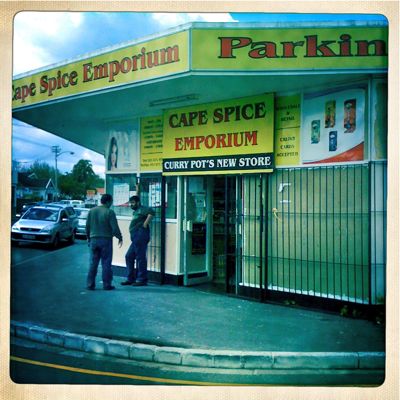 The sauce is simple to make, somewhat labour intensive, but worth the wait. Quite honestly I find it therapeutic, enjoying the various changes and shifts in fragrance as you add further ingredients, but I'm adding this as disclaimer for those attempting to tackle it.

Likewise, the lamb is just as appetizing to the senses, grilled on a griddle pan then added to the sauce just before serving. We tried Woolies free-range lamb, which in part I'm sure had alot to do with its tenderness, almost melting in your mouth.

Overall a wonderful meal and it has been earmarked for a reappearance once the challenge is over.

4 Comments to